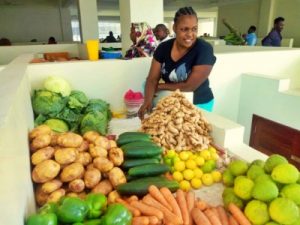 58 million people food insecure, SADC must act now!
Dar es salaam and Johannesburg: 16th October 2021
The number of food insecure people in the Southern Africa Development Community block is in the rise due to a number of factors. According to the SADC statistics, the number has gone up by 10 million people from last year to reach nearly 58 million people.
Small Scale Farmers and Civil Society in southern Africa commend SADC regional leaders for endorsing a theme of the 41st Summit in August 2021 in Malawi titled "Bolstering Productive Capacities in the Face of COVID 19 Pandemic for Inclusive, Sustainable Economic and Industrial Transformation".
However, noted with dismay that the economic block failed short of highlighting the challenges of food insecurity and agriculture in the region.
According to a statement issued on the World Food Day 2021 by the Eastern and Southern Africa Small Scale Farmers Forum (ESAFF) based in Tanzania and the Johannesburg based, Southern Africa Trust (SA Trust) say to have noted with concern that the SADC heads of state and governments in August in Malawi failed to address or mention in their communique the challenges of agriculture, hunger, malnutrition of food insecurity which continue to affect the region year after year.
The region of 16-member countries with strong population of more than 345 million people, good soils, water bodies and good climatic condition, continues to experience food insecurity which poses threat to the population and next generation in particular.
SA Trust Acting CEO Christabel Phiri said "According to SADC statistics, this year 2021, more that 57million people are estimated to be food insecure in ten out of the sixteen SADC Member States, this mean excluding Angola Comoros, Malawi, Mauritius and Seychelles".
She says, since the El Nino episode in 2015, the region continued to suffer from extreme weather events, including waves of droughts, floods and cyclones, as well as COVD-19 causing further undesirable worse impacts on food and nutrition insecurity for Southern Africa.
Ms. Phiri said that it was only Seychelles that is doing well in SADC Countries on the African Union Malabo commitment 6 on Enhancing Resilience to Climate Variability in which No country in Africa had existence budget-lines to respond to spending needs on resilience building initiatives, except Morocco.
As SADC and Africa prepare for the Conference of Parties (COP 26) in Glasgow, three major axes of African demand are the COVID 19 green recovery, the African Renewable Energy Initiative (AREI) with 300 GW by 2030 and the African Adaptation Initiative (AAI) with estimated cost of USD 70 billion.
The 2021 United Nations Climate Change Conference, also known as COP26, is the 26th United Nations Climate Change conference. It is scheduled to be held in the city of Glasgow, Scotland, between 31 October and 12 November 2021, under the presidency of the United Kingdom.
ESAFF Chairperson Mr. Hakim Baliraine said that the food and nutrition security situation has been worsened in east Africa and SADC by climate change, poor public investment, and economic shocks caused by the COVID-19 pandemic. With about 19 million children stunted, while child malnutrition is of great concern in the SADC Region and the growing numbers of children and young people who are overweight or affected by obesity, primarily in four Member States, namely Botswana, Comoros, Seychelles and South Africa.
"Public investment in agriculture in SADC and EAC generally remains below the recommended target; in particular, allocation of 10% of the national budget to agriculture, as set out in the 2014 Malabo Declaration on Accelerated Agricultural Growth" Mr. Baliraine said. He added that although some countries, such as Rwanda, Burundi, Malawi and Zambia, have achieved the target over time but their agriculture sector annual growth was still lower.
He called for African countries and SADC in particular to strategically increase agriculture sector targeting majority rural smallholder farmers particularly women and you to make hunger history in the region.
Small scale farmers and civil society in the region are hopeful that the newly adopted SADC RISDP 2020-30 Implementation plan by the SADC Council of Ministers at their meeting in June 2021 provide as a foundation for post COVID 19 recovery in a coherent and comprehensive in all aspects of social, economic, peace, security, political, governance and food security issues.
# ends
Issued on 16th October 2021