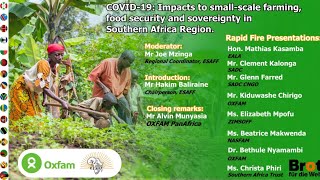 Virtual event: The Impact of COVID-19 on Small Scale-farming, food security and Sovereignty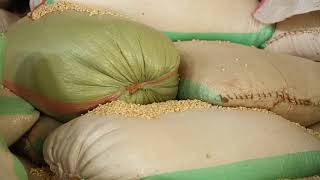 The EAC - EALA Zanzibar Resolution of 2016 on Malabo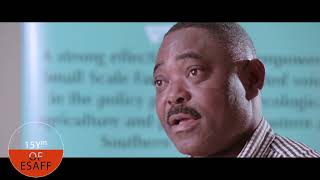 15 Years of ESAFF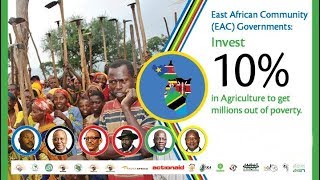 10% to Agriculture, EAC
1/1
Virtual event: The Impact of COVID-19 on Small Scale-farming, food security and Sovereignty

The EAC - EALA Zanzibar Resolution of 2016 on Malabo

The EAC - EALA Zanzibar Resolution of 2016 on Malabo

15 Years of ESAFF

The Eastern and Southern Africa small-scale Farmers Forum (ESAFF) is a network of grassroots small scale farmers' organizations working in 15 countries of Eastern and Southern Africa (ESA) region. The movement which started in 2002 during the World Summit on Sustainable Development (WSSD) in Johannesburg – South Africa is a small scale farmer initiated, farmer led and farmer owned. ESAFF, a fully operational since April 2009, is registered in Tanzania under Non-Governmental Organizations Act 2002 of the United Republic of Tanzania since 27 August 2007 with registration number 00NGO/1097. The secretariat of ESAFF is in Morogoro – Tanzania and is led by the Coordinator who reports to the Regional Board.

10% to Agriculture, EAC

10% to agriculture song theme is to support the petition, "Demand that EAC States make it legal requirement to allocate and disburse 10% of national budgets to agriculture sector" by small scale farmers (SSFs), individuals and Non State Actors. It is a demand to the East African Community (EAC) Heads of State through EAC Council of Ministers, Secretary General and the Speaker of the East African Legislative Assembly (EALA) to speedily and progressively implement the Malabo Declaration in all EAC States. Putting in place concrete plans and time-frame to realise the Malabo Declaration as well as the Zanzibar Resolution on Malabo from the budget of 2019/2020 will ensure progressive realisation of adequate public financing into agriculture to the level of 10%; ending hunger and malnourishment among citizenry especially children; halving poverty; increase trade and enhance resilience due to climate variability.