Malabo Declaration: Tanzania, Kenya, Uganda Doing Badly, Rwanda And Burundi On The Right Path
All EAC member states should ensure their annual budget for agriculture is about or over 10% benchmark of the national budget as outlined in the Malabo Declaration.
The call has been made by members of the East Africa Legislative Assembly (EALA) Hon. Isabelle Ndahayo (Burundi).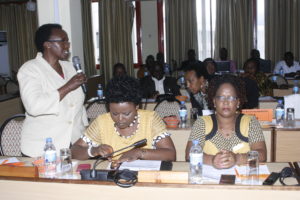 She said that Malabo Declaration had important objective of accelerating agriculture growth and transformation for shared prosperity and improved livelihood, and thus needed to be actualised.
 "Through Malabo you can immediately understand that the target group here is the majority population and most likely the rural population which is almost 90 per cent of the population of each Partner State," she noted.
Hon Ndahayo decried that the statistics in 2015 indicated that only Burundi and Rwanda met the 10 per cent target for their agriculture expenditure.
In 2016, Burundi agriculture budget was 14.22 per cent of the national budget, Kenya  2.4 per cent (excluding counties' funding), Rwanda, 18.8 per cent, Tanzania 4.9 per cent and Uganda 4.5 per cent.
She called on more awareness about Malabo Declaration beyond top official and parliamentarians to reach the common man and woman.