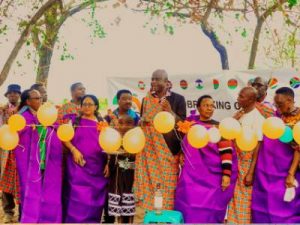 ESAFF to Build her Headquarters in MVOMERO – Tanzania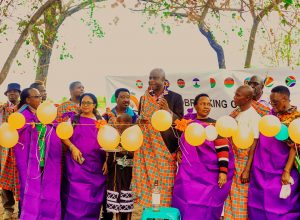 27/08/2022 – Morogoro
In what can be termed as the strategy toward sustainability, ESAFF has launched an ambitious plan to build her own headquarters in the next five years in Morogoro- Tanzania.
ESAFF leadership converged in Morogoro in August 2022 for the groundbreaking ceremony near Sokoine Area 30 Kilometers from Morogoro town.
The ground breaking ceremony was preceded with seed sharing ceremony and planting fruit trees in the almost 7,000 square meter plot near the Morogoro – Dodoma Road.
According to the ESAFF Coordinator, Mr. Joe Mzinga, the two-storey building is estimated to cost about USD 78,460.
ESAFF is a smallholder farmer network with 2.4 million members across 16 countries eastern and Southern Africa. These countries are Burundi, DR- Congo, Kenya, South Sudan, Rwanda, Tanzania and Uganda. Others are eSwatini, Lesotho, Malawi, Madagascar, Mozambique, Seychelles, South Africa, Zambia and Zimbabwe.