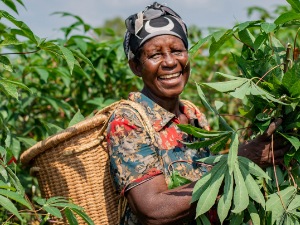 Allocate more funding for Agric, EAC partner states told
PARTNER States within the East African Community (EAC) have been challenged to allocate more funds on agriculture.
This is in a bid to cushion the sector from the pangs of persistent drought caused by climate change.
Speaking on the sidelines of the sixth EAC Budget Summit hosted by the Eastern and Southern Africa Small Scale Farmers Forum (ESAFF) here midweek, the forum's chairperson Hakim Baliraine noted that it was high time the partner states started allocating sufficient budget on agriculture in the spirit of Malabo Declaration.
"When this is done, issues of hunger and malnutrition will be things of the past," observed Mr Baliraine. In the draft budget for financial year 2022/2023, East African Community partner states allocated agriculture a paltry $6,750 (0.01 per cent) out of total contributions of $59.3 million.
Over the past five years, development partners have funded more than 90 per cent of the sector's budget. In his submissions, ESAFF Uganda Programmes Manager Andrew Adem said the EAC region was short of scoring the 7.28 benchmark since the initiation of the biennial review.
He attributed the setback to poor positioning of Agriculture as a priority sector in most partner states. "And this explains the low budget allocation to the sector hence the lack for funding to fast-track the processes," he opined.
He also hinted on the limited engagement with citizens, particularly small-scale farmers, who have practical approaches that would contribute to achieving some of the commitments.
Mr. Adem also cited limited collaborations in responding to disasters and calamities that would affect the achievement of the commitments in the region like Covid-19, Fall Army Warms, and Climate Change effects among others.
"It is fair to say that some countries in the EAC that have shown more commitment to transforming agriculture are likely to meet the Malabo commitments by 2025 while other countries may not," he added.
Apart from playing a role in ensuring food and nutrition security, agriculture provides critical support to other sectors such as manufacturing through the provision of raw materials. However, the sector is facing various constraints such as adverse weather conditions; insect and crop diseases; slow implementation of flagship projects to support irrigation; and slow progress in promoting value addition.
Story by: Edward Quorro