EAC asked to form Regional Agricultural Advisory Council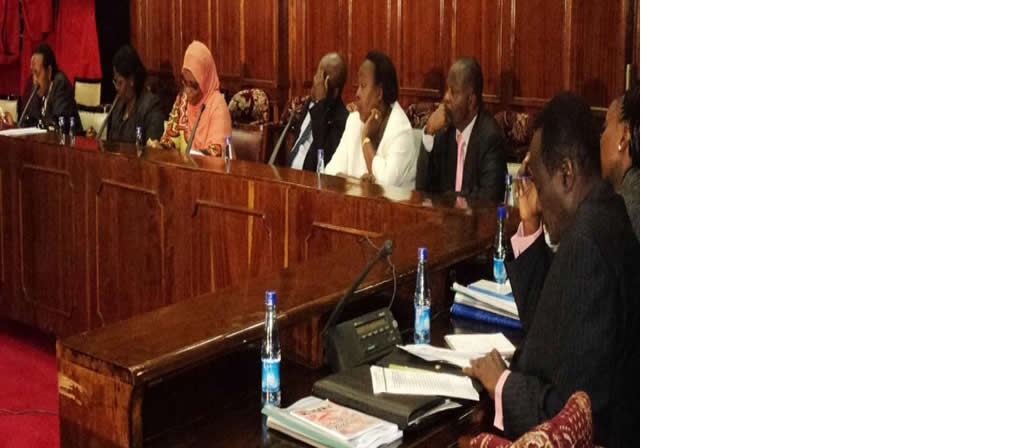 25/4/2012
Nairobi: ESAFF has called for the formation of an East African Regional Agricultural Advisory Council (NAAC) within the EAC secretariat, saying it would help to speed up harmonization of agriculture development policies in the EAC region.
The call was made in Nairobi when EALA members drawn from the committee on agriculture, tourism and natural resources, met leaders of small farmers from the Eastern and Southern Africa.
Regular exchange of information, input and feedbacks on various issues pertaining to agriculture, the rights to food and security/sovereignty would constitute the basis of the sought after annual platform, ESAFF emphasized.
EALA COMMITTEE MEMBER Hon. Safina Kwekwe Tsungu, the chairperson of the Agriculture, Toursim and Natural Resources (ATNR) Committee of the EALA, urged ESAFF leaders to take note of the fact there are other agricultural developments relating to small scale farmers. These include a common strategy on food security, while Hon. Augustine Lotodo (Kenya) said that ESAFF needs to obtain an observer status in the EAC in order to positively influence policy directives.
He told the meeting that the ATNR Committee has been to the oil fields in Hoima districts of Uganda for a mission of ensuring that the environment and the livelihood of the locals is protected during the exploration of oil.
Hon. Clarkson O. Karan (Kenya) said that most governments are not doing enough to address farmers' issues in relation to CAADP, partly because some African countries have not signed the CAADP "and this has to be lobbied by ESAFF and like minded partners. "
Hon. Mike Ssebalu (Uganda) offered the proposition that EALA-ESAFF relationship should also be linked with respective national parliaments with the ATNR being the entry point of such cooperation. "ESAFF should consider engaging EALA committees handling trade, industrialisation and investment in order to deliberate on how small scale farmers could add value to their products and take advantage of the EAC Common Market," he similarly asserted.
On her part, Hon. Kate Kamba (Tanzania) said that for the past 10 years little attention has been paid to small scale farmers, in which case the need for advocacy programs within the region to engage the EAC secretariat and lobby for their interests to be taken on board.
"Development should ensure EAC is food secure and self sufficient such as in China and Vietnam to fight hunger," she said, insisting that small scale farmers can work together to push for the right policies. They would also network with like minded agriculturalists to ensure food production, promote research, irrigation and complement the success of smallholder farmers.
Hon. Dan Kidega (Uganda) said that a previous engagement with ESAFF-Uganda chapter informed that there has been government intervention to rural farmers (access to farm inputs, seeds, ownership of seeds and other indigenous seeds in Africa) but there has been little impact on extension services provided. He emphasized that there is need for ESAFF to research on scientific issues of seeds, Intellectual property rights, educate the farmers on seed TRIPS. "ESAFF must position itself as a serious lobby group at a national level and reaching out to politicians to address interests of the rural farmers," he said, citing the example of the Maputo Declaration.
Hon. Jacqueline Muhongayire (Rwanda) commended the forums organisation and its gender representation that could be a basis of lobbying for gender mainstreaming in the agricultural policies. She urged ESAFF to take on a bigger role in monitoring and evaluation of the national budgets in their respective countries in order to ensure small scale farmers concerns are taken on board.