Tanzania: Four regions for bumper rice harvest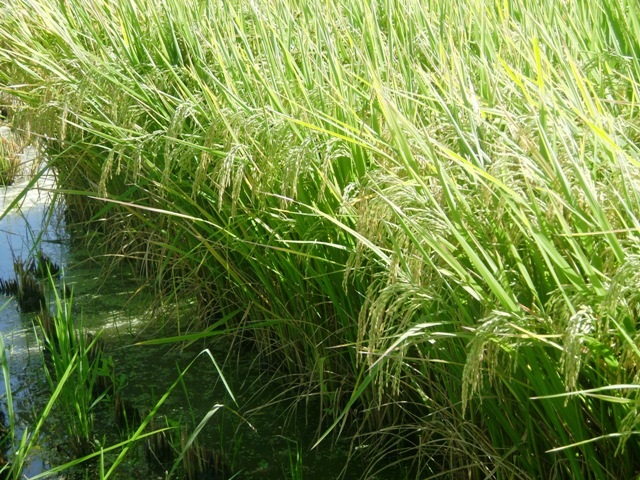 15-7-2011
Four rice producing regions in Tanzania this year are expected to get a bumper harvest, thanks to a new partnership between farmers and a rural nongovernmental organization.
Farmers under the banner of National Network of Small-Scale Farmers Groups (MVIWATA) have been empowered by Dodoma based Rural Livelihood Development Company (RLDC) in a project titled "Improving Rice Profitability through Increased Productivity and Better Marketing."
According to MVIWATA Executive Director, Mr Stephen Ruvuga, interventions were made from last year, empowering the farmers to increase production and better market their produce.
The project run by MWIWATA and RLCD directly benefited farmers in Igunga (Tabora Region), Manyoni (Singida) Babati (Manyara) and Mvomero (Morogoro), he said.
So far the productivity per household has increased by the average of about 20 per cent, said Mr Ruvuga. Giving the example of Mvomero District, he said, before the intervention productivity per acre was between 25 and 30 bags per acre. After the intervention, the harvest increased by 20 to 35 per percent. That is, 35 to 42 bags per acre.
Mr Ruvuga said the overall objective of the project was to increase rice productivity and establish markets, hence increase income to the paddy producers.
The project has four components, said. Firstly, awareness and access of farmers to improved seeds. Secondly, provision of improved agronomic skills and enhancement of farmers' organization. Thirdly, innovative marketing and business linkages with private sector market actors and lastly networking for synergies and cooperation with other facilitators.
A baseline survey had identified numerous shortcomings that needed to be addressed. They include poor rice agronomic skills, inadequate knowledge of farmers' groups and their significance. Other weakness noted were poor leadership skills, inadequate access to improved rice seeds, inadequate entrepreneurship skills, low rice price and non availability of market information and unreliable market.
As answers to the challenges, Ruvuga said, they introduced promoter training at Mkindo Farmers Training Centre, organized farmer's study tour to advanced farmers groups, rice stakeholder meetings, training on marketing and entrepreneurship to rice farmers.
During the intervention period about 25 new rice farmers groups were formed and in total 78 such groups were trained on agronomy and better marketing techniques.
Over 500 farmers were trained directly and 21 farmer field schools were established and reached around 3,000 beneficiaries in the four districts, he said.
The project was implemented in 21 villages. In Igunga the beneficiary villages were Itumba, Mwanzugi and Choma Chankola. In Manyoni District, villagers in Kintinku ward were trained. In Babati District the beneficiaries were in Magugu ward while in Mvomero they were in Dakawa and Hembeti wards.
For more contacts:
Susuma Nsikula Susuma
MVIWATA Communication Officer
email:ssusuma@mviwata.org