EPAs WILL DESTROY SMALL SCALE FARMERSí LIVELIHOODS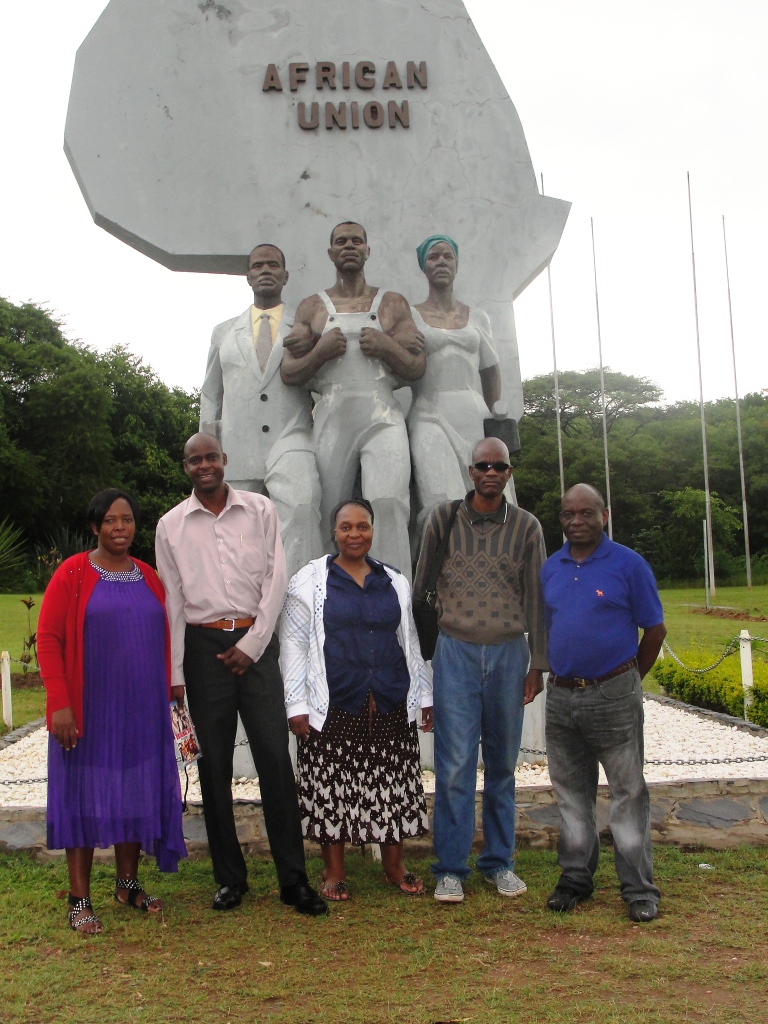 30/1/2011
Following growing concern of small scale farmers in Eastern and Southern Africa (ESA) region on the looming danger to come as the effects of the signing of the Economic Partnership Agreement (EPAs) between the governments of ESA region and the European Union (EU), farmer leaders from 11 countries who met in Lusaka , Zambia on 11th January 2011 developed a position to be sent to governments in the region. In their position farmers have expressed concerns and suffering experienced under the structural adjustment program and careless liberation enforced by the World Trade Organisation.
In the position paper farmer demand the right of African government to protect small scale farmers who are the major producers of food and agriculture raw materials. Farmers also want subsidies to agriculture, protection of food security, and assurances of food security and food sovereignty of the African countries.
The following is the full text of the position paper;
We, members of the Eastern and Southern Africa small scale Farmers Forum - ESAFF, from Burundi, Rwanda, Uganda, Kenya, Tanzania, Malawi, Zambia, Zimbabwe, South Africa, Lesotho, Seychelles, Madagascar, gathered in Lusaka, Zambia to discuss agriculture and trade, reiterate our serious concerns regarding Economic Partnership Agreements that you, our governments are currently being funded by the EU to negotiate with the EU.
We have experienced and suffered from the devastating effects of past liberalisation of agricultural markets under the Structural Adjustment Programs (SAPs) and liberalization enforced by the World Trade Organisation (WTO). Liberalisation that contributed towards the loss of our cotton and sugar industries in ESA and in the region that reduced investment in agriculture from 10% to 3% of the region's government's budget.
Right to Protect
We demand that the EU give African governments the space and the right to protect small scale farmers through the use of tariffs that do not get dismantled through a Free Trade Agreement with the EU as the Economic Partnership Agreement currently outlines. We could be faced with increased competition from the EU due to an influx of agricultural commodities such as maize, wheat, cereal, milk and milk products, rice, sugar, tomato paste, poultry, flour, meat and meat products and cotton. We are deeply concerned about the EUs ambitions to expand their markets through the opening up of our local markets.
Subsidies
The EU has an unfair advantage in the production of these products because agriculture is highly subsidised through their CAP compared to farmers in the ESA region, providing about $100 billion per year to EU domestic producers. As long as such subsidises exist, dumping of cheap agricultural products into the world market will continue – one of the most harmful practices to small-scale farmers in the ESA region. The EU is able to export sugar and beef at 44% and 47% respectively way below the internal cost of their production. Subsidies are an area that the EU has been extremely reluctant to discuss within the context of EPA negotiations.
We have seen how competition from imported EU milk powder and dairy imports threatened 600,000 small-scale dairy farmers in the region. This threat was successfully overcome because the governments were able to raise tariffs from 35% to 60% to protect these livelihoods. Africa needs tariffs and the ability to raise and lower them to protect food security crops and infant industries - just like many EU countries did in the past when they were developing. The ESA is striving to be industrialised by 2020 and we need the tools to take us there, yet EPAs are removing the very tools for development that the EU used in the past.
Food security protection
EPAs give no guarantee that key food security crops will be protected. This is because by restricting the level of protection that can be offered under an EPA (in line with WTO rules), our negotiators are being forced to choose between the competing interests of manufacturers, government revenue, jobs and agriculture for those protected products. There is not enough policy space to protect all that Africa needs to protect from dumping of cheap EU imports into the ESA market that undermines agricultural livelihoods.
Food security and sovereignty
A large part of the ESA region is severely affected by systemic drought that leads to food insecurity for a large number of people in rural areas. The export led model encouraged through the proposed EPA reinforces and focuses on EU export markets rather than on food production for and redistribution within the region's markets. This undermines the food security of the region. The EU is a large donor to Africa but this should not undermine the ability of governments to follow their own development policies. Funding from the EU should not be tied to signing of an Economic Partnership Agreement.
Ability of small scale farmers to reap any benefits of an EPA
Currently many small-scale farmers and fisher folk are unable to reap the benefits of trade with the EU. For example, we do not see any benefits from the illegal fish trawling that takes place off the region's coastline and exported to the EU under the Cotonou preferences. Such fishing destroys our livelihoods through over fishing, and dumping of tinned fish from offshore factories onto local markets.
Where attempts have been made to access the EU market by small-scale farmers through the export of mangoes, citruses, pigeon and cowpeas, pineapples, we have come up against SPS standards and non-tariff barriers that have prevented these crops entering the EU market. Any possible benefits offered within an EPA such as improved rules of origin, SPS requirements or investment in agro processing are unlikely to be captured by small-scale farmers, but rather by richer agribusinesses. Such changes made by the EU in rules determining their trade with ACP countries ought to take place as part of helping to make Cotonou preferences work, rather than be dependent on the sole signing of a free trade agreement.
Whilst we understand the need to retain preferences in key sectors such as mining, flowers, vegetables and fish, the benefits of these preferences are focused on agribusinesses rather than reaching small-scale farmers. We do not believe that in order to hold onto such preferences with the EU we should be forced into exposing all our agricultural and manufacturing sectors to free trade with the EU as stipulated by WTO requirements.
Efforts should be made to support the revival and establishment of new agro processing industries and factories that ought to be near to small scale farmers, for example, the Cashew nuts, Ground nuts, Mango, Passions, Avocadoes and Pineapple industries in this region - rather than supporting existing large scale agribusiness. However, this investment and support should not be based on signing an EPA, but rather be part of the EU's contribution to development of this region.
Research and Biotechnology
We, the small scale farmers in the region, are the custodians of mother-nature. All flora and fauna is derived from the splendid seeds gene pools found in the region. We should therefore guard these seeds jealously to conserve our African bio diversity.
We are not against sustainable farmer led research in agriculture that will lead us to more productivity laced with the local farmers agenda, but the issue of being dictated on what to plant, not share seeds and being subjected to buying seeds is unacceptable to us. It is sheer common sense that allowing the Multinational corporations to dictate the seed biodiversity is really surrendering our sovereignty in terms of seeds ownership and this we fear will bring untold consequences.
Existing Regional Agreements
Furthermore, existing Free Trade Agreements such as that with COMESA and with the EAC have many difficulties, including problems of implementing tariff barriers in order to protect farmers. If it is so hard to make regional free trade agreements work between developing countries it seems that it will be more impossible to make a free trade agreement work between such unequal blocks as the EU and ESA.
We, as members of the Eastern and Southern Africa Small Scale Farmers' Forum - ESAFF, demand that
1. The EPA negotiations in their current form must be stopped.
2. Negotiations between the EU and ESA on agriculture must be based on the interests of the region's small scale farmers and allow for the protection of their markets, livelihoods and local food production.
3. Trade negotiations between the EU and ESA must not go beyond what was agreed at the WTO. Investment, government procurement and competition policy should not be on the agenda in regional negotiations between EU and ESA, since these issues have been dropped from the Doha Work Programme in the WTO.
4. We instead urge the European Union to urgently support ESA in her endeavour to find alternatives to the EPAs as part of the current review process and as provided for in the Cotonou Agreement. We demand that trade and development co-operation between the EU and ESA must be founded on an approach that:
· is based on the principle of non-reciprocity
· allows protection of the region's (ESA) producers' domestic markets
· reverses the pressure for trade and investment liberalisation
· allows the necessary policy space for ESA and supports her to pursue her own development strategies.

Eastern and Southern Africa small scale Farmers Forum - ESAFF
Lusaka, Zambia
11th January, 2011