ESAFF Approves financial and personnel manual and policies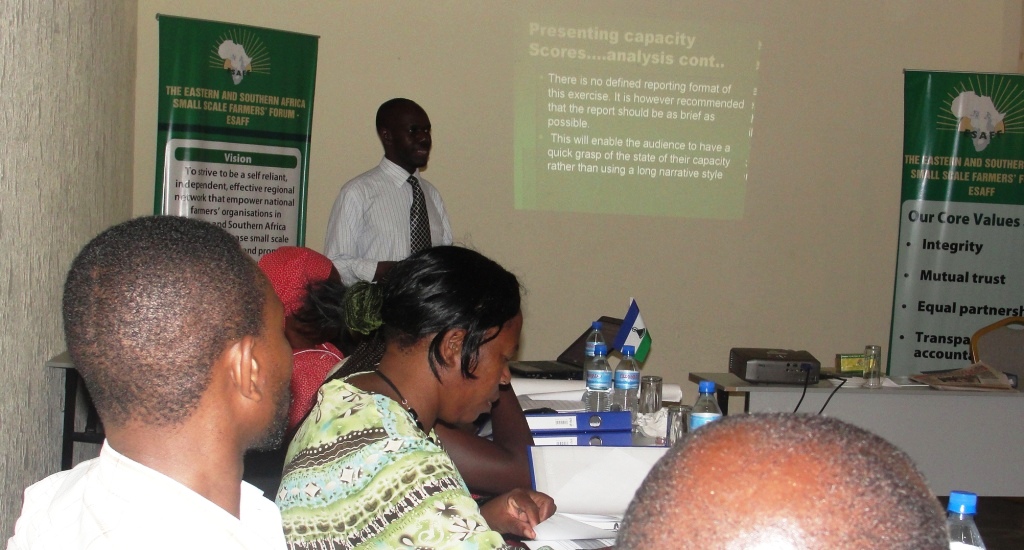 08/10/2009
ESAFF Approves financial and personnel manual and policies
The Eastern and Southern Africa Small Scale Farmers' Forum –ESAFF have approved two manuals and policies fro the movement.
The approved personnel and financial policies and Manual
will govern and guide the management and accounting operations of ESAFF as well as staff matters.
Financial management entails planning, organising, controlling and monitoring the financial non financial resources to enable the organisation to achieve objectives.
The Financial Policy and Manual (FPM) have five (5) Sections which are: Section One with features an introduction with the Vision and Mission statements as well as the values of ESAFF. Section Two of the manual entails Planning, Budgeting and operation of Bank Accounts, this section contains; preparations of the annual plan and budget, sources of funds and how the bank account will be opened and managed. Section Three contains Financial Policies and Guidelines. This section include General Accounting Policy, Authorisation Procedures, Purchase and Procurement procedures, management of fixed assets, Accounting Records and Books of Accounts, Financial reports and Auditing.
Other are section four of the FPM which has information on Imprest, Travel Expenses and subsistence allowance rate, personnel costs and payroll procedures as well as other allowances. And finally Section Five which has charts of accounts and Section Six entail the financial forms to be used by ESAFF.
On the other hand, the ESAFF Personnel Policy and Manual (PPM is to guide ESAFF procedures in adverting and hiring and promotion of personnel, their conduct, remunerations, and Personnel expense and benefit. It will also set procedures and rates on staff travels, leave and medical treatment, and staff performance appraisal.