ESAFF to expand to Indian Ocean, Southern Africa Countries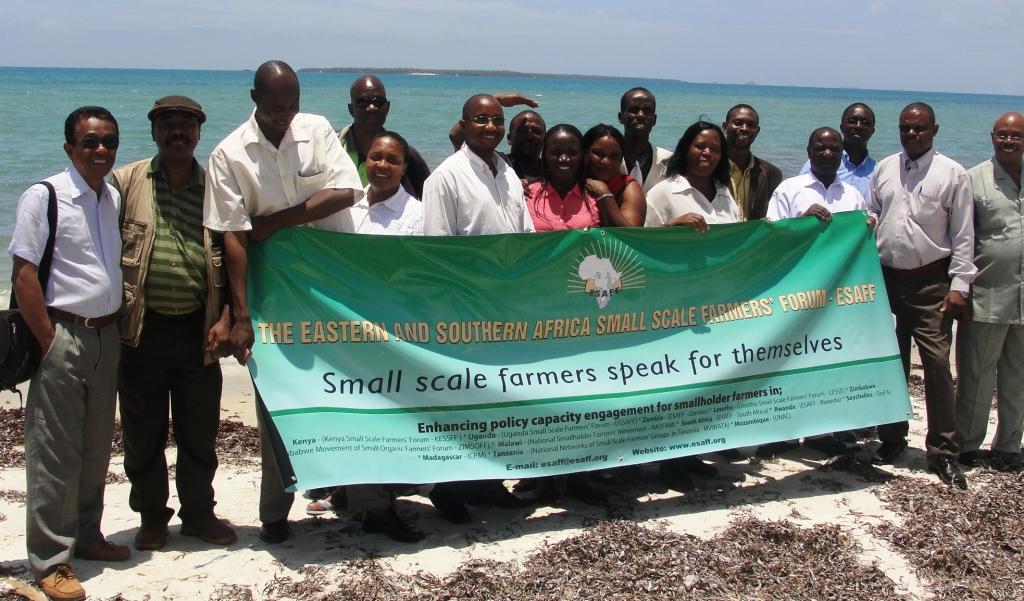 11/10/2009
ESAFF Board set to expand to cover Indian Ocean and all Southern Africa Countries
The Eastern and Southern Africa Small Scale Farmers Forum – ESAFF has decided to give the geographical expansion of ESAFF a priority in the year 2010. Following that decision, ESAFF will extend invitations to countries in Southern Africa and countries in the ocean Islands.
The ESAFF Regional Board which is made of small scale farmers leaders from the eastern and southern Africa decided to invite to the movement, small scale famers in Indian Ocean which are Mauritius, Reunion and the Comoros. Other countries from southern Africa are Namibia, Botswana, Angola, Mozambique and Swaziland.
The decision to extend membership to ESAFF was made during the just ended Board meeting that took place in Morogoro, Tanzania. The meeting brought together farmer leaders from Burundi, Uganda, Kenya, Tanzania Mainland and Tanzania Zanzibar. Other leader came from Seychelles, Madagascar, Lesotho, South Africa, Malawi, Zambia and Zimbabwe.
Other countries that could not attend the Morogoro meeting were Mozambique and Rwanda. The Morogoro Board meeting was the second to take place in this year. The first Board meeting took place in January 2009.
On the other development, ESAFF will expand to cover countries in the horn of Africa during the year 2011. The countries to be covered are Ethiopia, Southern Sudan, Eritrea and Djibouti.
The move to expand the Forum membership will go hand in hand with enhancement of the national farmers' forum. The organizational development of the national forums will focus on enhancing managerial capacity of the national forum, financial management and project management. Strong secretariat will have strong leadership (the Board), strong secretariats with ability to fundraise and manage funds well, manage and ensure projects produce intended results.