Report warns on e-waste, GMOs, biofuels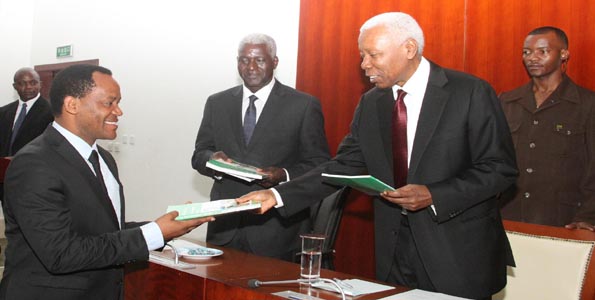 23/04/2015
On GMOs, the report says development and application of modern biotechnology presents a potential technological intervention with associated concerns to human and animal health, socio-economic wellbeing and the environment.
It says GMOs environmental concerns include contamination of crops through gene transfer and the development of "super weeds" that could have a negative impact on biodiversity.
Another concern is that the genes could mix with non-GM crops or their weedy relatives through cross-pollination.
Commercial introduction of GM crops in Tanzania has not yet taken place because of inadequacy of both human resources and related infrastructure.
On biofuels, the report says Tanzania is promoting biofuels while appreciating the challenges, associated risks and trade-off in ensuring sustainable biofuels development.
However, points out the report, clearing of large areas of natural forests habitats, including coastal and miombo woodlands, to give way to biofuels crop farming is a major concern, which can contribute to soil erosion.
"There are concerns that some of the biofuel feedstock has characteristics of invasive alien species," says the report.
On invasive alien species, the report says these species have affected the agricultural sector, including cassava mealy bug and large grain borer, and other sectors such as wildlife, forestry and fisheries.
Launching the report, Dr Bilal appealed to environmental stakeholders to work closely in addressing issues raised in the report in order to save the country from falling into an environmental disaster.
The Minister of State in the Vice-President's Office responsible for the Environment, Dr Binilith Mahenge, said the production of the report came at a time when the country was facing economic challenges.
He said the environment was a key strategic resource and asset for the country's development and should therefore be protected and managed to ensure that it continued to support services for a healthy and a strong economy.
read more at:
http://www.thecitizen.co.tz/News/national/Report-warns-on-e-waste--GMOs/-/1840392/2694606/-/item/1/-/ocfpewz/-/index.html